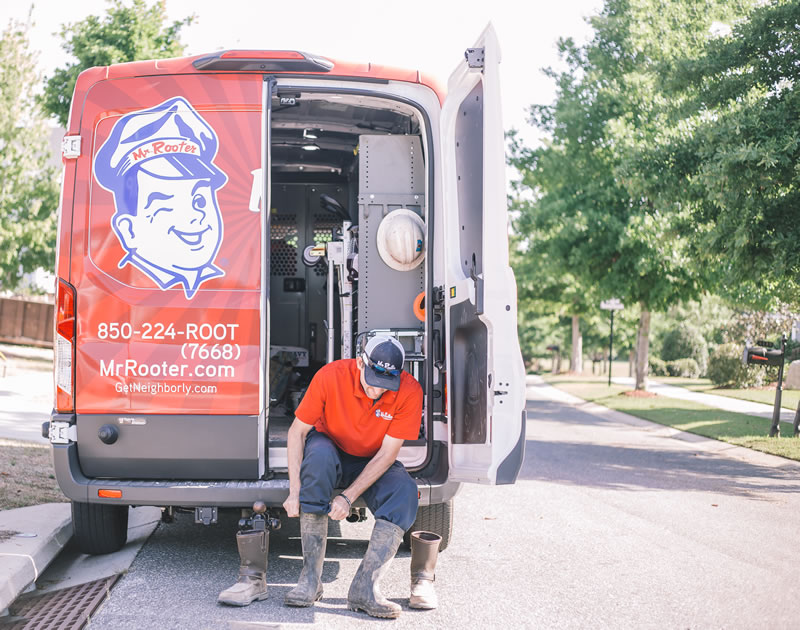 Sewer Repair Services
Sewer Repair in Dallas, TX
Responsible homeowners and business owners know that routine plumbing service is a crucial part of property ownership, but many make the mistake of overlooking the sewer line installation. In fact, many property owners think the sewer line is the local government's concern. While this is true for the sewer main under public roads, the sewer line buried in your property is YOUR responsibility and you could be held accountable for any damage caused by a faulty sewer line. Schedule routine sewer line cleaning and timely sewer repair to avoid costly damage and litigation. Call Mr. Rooter Plumbing to schedule a convenient appointment or request emergency sewer repair in Dallas today.
Contact Mr. Rooter Plumbing of Dallas now to schedule reliable trenchless sewer line repair, replacement or installation service in Dallas, TX and all nearby towns.
Trenchless Sewer Line Repair and Replacement Methods
Many homeowners are terrified of having to repair or replace their sewer lines because of the excavating involved in traditional methods. Luckily, cutting-edge techniques do away with the extensive digging. Our trenchless sewer line replacement saves you from having to restore your manicured yard after the plumbers leave.
Mr. Rooter Plumbing's trenchless sewer line replacement in Dallas employs pipe-bursting technology. In this approach, we only require a couple of access points through which a machine is used to pull a new pipe through the old one, bursting the damaged pipe and replacing it with the new one.
Call Mr. Rooter Plumbing to learn more about our trenchless sewer repair and replacement methods. Our knowledgeable staff is on standby to address any questions or concerns you may have, and we are happy to schedule a convenient appointment today.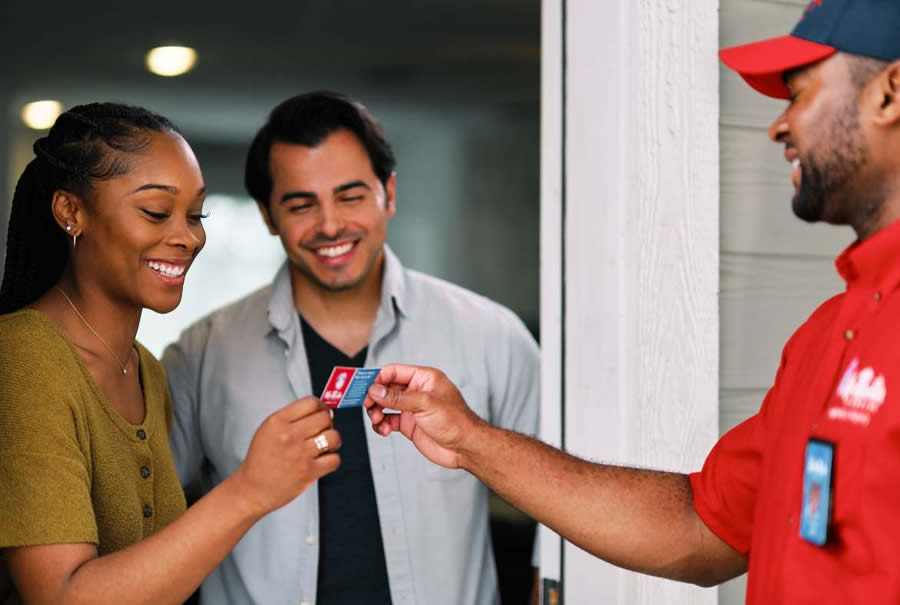 What is the Sewer Line?
Let's start with the basics. The sewer line is a series of pipes buried underground in the yard and is generally a few inches in diameter. It connects the household drains to the sewer main under public roads; All of the waste and wastewater flushed down the toilets or sent down the drains travel through the sewer line to the sewer main, which leads to the centralized treatment facility managed by the municipality or local administration.
Sewer Line Vulnerabilities
The sewer line is buried several feet underground, making off-the-cuff checkups impractical. This is why the initial sewer line installation should be left to professionals. Poor grading or improper connections between sections of the sewer line can cause leaks and other issues.
Still, even a properly installed sewer line is susceptible to issues. These vulnerabilities include:
Ground Shifting: Changes in the soil around the sewer line, such as from soil erosion, can cause the line to shift, misalign, or crack.
Corrosion: Certain materials used in sewer lines, such as cast iron or steel, can corrode over time and lead to leaks or breaks.
Tree Roots: Tree roots can grow into the sewer line and cause blockages or damage, which is why you should plant trees a safe distance away from the sewer line.
Blockages: Sewer lines can become clogged from various materials like grease, paper, or debris, which can lead to backups and other problems.
Extreme Weather: Freezing temperatures and heavy rainfall can unsettle and damage the sewer line.
As you can see, there is a lot that can go wrong with the sewer line. Fortunately, you don't have to dig up the whole sewer line to fix issues. At Mr. Rooter Plumbing, we employ trenchless sewer repair in Dallas to minimize damage to your yard.